A Full Suite of Professional Training
A comprehensive program for intermediate to advanced traders
Courses and Programs
Our courses and programs are designed for serious traders in intermediate to advanced levels who want to take their knowledge and skills to the next level.
Courses
Our courses are all self-pace eLearning online video courses with downloads and support material, designed for lower intermediate to advanced traders. See below for details.
Pro Trader Mentoring
Pro Trader is a small group live mentoring program. It is offered over Zoom one day a week for three hours with chat support throughout the week. This program is for advance intermediate traders with live trading experience who want to work closely with a professional trader in an unstructured, open forum, collaborative style.
Advanced Program
Our flagship program, Systems Academy, is a one year mixed training with online eLearning, group coaching, and hands-on project work. Admission into this program is by invitation only.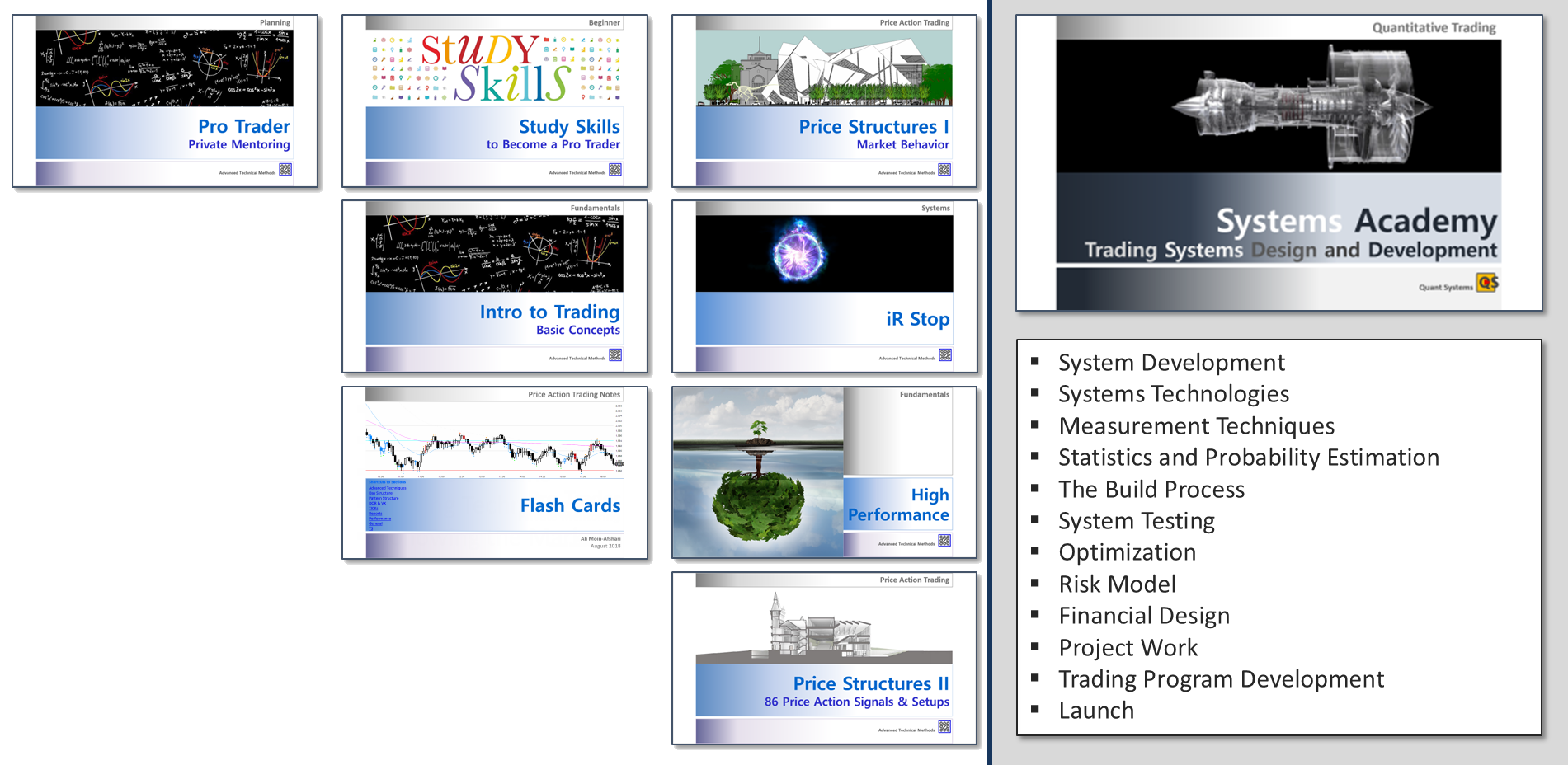 Our intermediate to advanced courses prepare traders to take our flagship advanced training to become systematic traders
Systems Academy is our
1-year flagship program
Advanced Programs
systematic trading
Systems Academy 2.0
eLearning with Group Coaching
A 1-Year program to learn and develop systematic trading knowledge and skill with supervised hands-on project work
Professional Mentoring
Skill Development
Pro Trader Mentoring
Small Group Coaching/Mentoring
Weekly online meetings to discuss rule-based discretionary trading, open forum, Q&A, learning advanced techniques
Created with